Our Products
Grill rack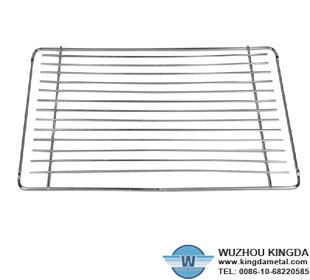 Grill rack
Category:Barbecue Net
Material:stainless wire
Properties:safe for food touching, energy saving
Application:used for hotels, restaurants, grill, picnic, camping, military, tourism and other activities

Inquiry now
or

Send email
Mesh Description
Contact Form
Recommend Products
Grill rack
The specifications of Grill rack
1. The materials of Grill rack: stainless wire
2. Finishing: polishing
3. Size: 30.5*21.5cm or customed
The features of Grill rack
1. Grill rack is safe to use and easy to clean.
2. Grill rack is healthy and nutrient.
3. Grill rack is safe for food touching, energy saving.
The applications of Grill rack
Grill rack is used for hotels, restaurants, grill, picnic, camping, military, tourism and other activities, pasta, meat, fish, barbecue, steamed, smoked and other appliances.
If you are interested in our products, please feel free to contact us. TEL: 0086-10-68220585. Email: sales.wzjd@gmail.com