Our Products
Grill racks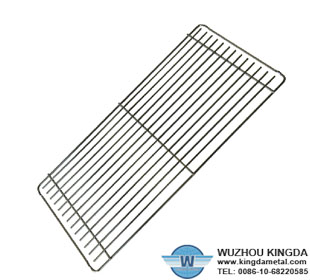 Grill racks
Category:Barbecue Net
Material:stainless steel wire 304, 316
Properties:do not deform, not rusty, non-toxic tasteless
Application:baking net hotels, restaurants, grill, picnic, camping, military

Inquiry now
or

Send email
Mesh Description
Contact Form
Recommend Products
Grill racks
The specifications of Grill racks
1. The materials of Grill racks: stainless steel wire 304, 316
2. Surface Treatment: stainless steel electrolysis
3. Size: various sizes can be designed
The features of Grill racks
1. Grill racks do not deform, not rusty, non-toxic tasteless, lower price, popular household items.
2. Grill racks are high temperature resisting, fixed shape, corrosion resisting, nonpoisonous, and tasteless, used conveniently.
3. Grill racks are non-stick, quick and hassle-free and reusable up to 100 times.
The applications of Grill racks
Grill racks are mainly used for baking net hotels, restaurants, grill, picnic, camping, military, tourism and other activities, pasta, meat, fish, grilled, steamed, smoked, one-time use.
If you are interested in our products, please feel free to contact us. TEL: 0086-10-68283337. Email: sales.wzjd@gmail.com