Our Products
Stainless steel pleated filter element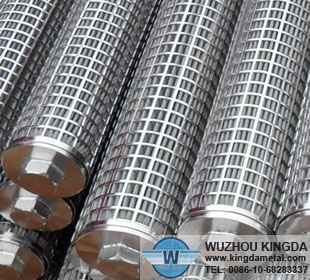 Stainless steel pleated filter element
Category:Filter Screen
Material:stainless steel sintered fiber felt or wire mesh
Properties:high porosity, large filter area and good dirt holding capacity
Application:Mainly used in filtration of high polymer and pharmaceutical

Inquiry now
or

Send email
Mesh Description
Contact Form
Recommend Products
Stainless steel pleated filter element
Material: stainless steel sintered fiber felt or wire mesh
Pleated filter element is made of stainless steel sintered fiber felts or wire meshes. Sintered stainless steel fiber felt is a new-type material for deep filtration, which is composed of stainless steel fibers and sintered in a high temperature.
Features of the stainless steel pleated filter element:
The filter elements enjoy the advantage of high porosity, large filter area and good dirt holding capacity, and can also be used repeat after chemical cleaning, good strength, fastness, easy cleaning, and high temperature resistance
Applications of the stainless steel pleated filer element:
Mainly used in filtration of high polymer and pharmaceutical, hydraulic oil, water treatment, high temperature gas.
If you are interested, pls feel free to contact us. TEL: 0086-10-68283337. Email: service.wzjd@hotmail.com