Our Products
Mesh filters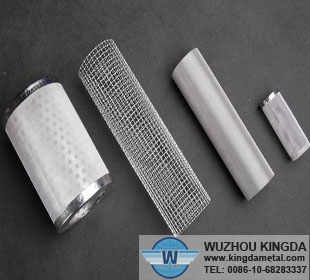 Mesh filters
Category:Filter Screen
Material:Low carbon steel wire, stainless steel wire, copper wire
Properties:high-pressure, high temperature and chemical corrosion resistance
Application:used in petroleum, chemical, mineral, food, pharmacy

Inquiry now
or

Send email
Mesh Description
Contact Form
Recommend Products
Mesh filters
Introduction:
1. The materials of Mesh filters: Low carbon steel wire, stainless steel wire, copper wire, aluminium wire, nickel wire, etc
2. The dimensions of Mesh filters size can be according to the customers' requirement
3. The surface treatment of Mesh filters: Polishing, Electric galvanized, hot dipped galvanized ,or sprayed, black annealed
4. Packing: as to be according to the customers' requirement
The features of Mesh filters
1. Mesh filters have high-pressure, high temperature and chemical corrosion resistance
2. The surface of Mesh filters are smooth, can repeat use by clean, is the ideal filter element for petroleum, chemical and synthetic fiber industries.
3. Mesh filters has artistic, durable, strong resistance against all kinds of corrosion, firm structure
4. Mesh filters have good air permeability, high dirt holding capacity and long-life service time
The applications of Mesh filters
Widely used in petroleum, chemical, mineral, food, pharmacy, water treatment, and also used for polymer and drugs, hydraulic oil, water treatment, high gas medium.
If you are interested in our products, pls feel free to contact us. Tel: 0086-10-68283337 Email: service.wzjd@hotmail.com