Our Products
Barbecue net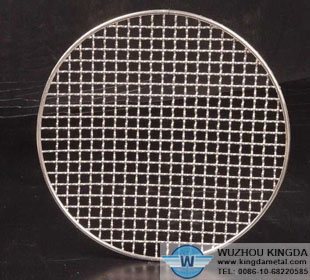 Barbecue net
Category:Racks and Shelves
Material:stainless steel wire
Properties:innovative design, high quality ceramic materials
Application:in hotel, restaurant, barbecue, picnic, camping, military

Inquiry now
or

Send email
Mesh Description
Contact Form
Recommend Products
Barbecue net
The specifications of Barbecue net
1. The materials of Barbecue net: stainless steel wire
2. Size: can be costumed
3. Packing: poly bag and wooden case
The features of Barbecue net
1. Barbecue net has the innovative design, high quality ceramic materials, and the modern look.
2. Barbecue net is non-stick and easy cleaning and easy storage.
3. Barbecue net enjoys the characteristics of heat-resistance, corrosion resistance, also harmless.
The applications of Barbecue net
Barbecue net is mainly used in hotel, restaurant, barbecue, picnic, camping, military, tourism activities such as pasta, meat, fish, steamed, smoked barbecue.
If you are interested in our products, please feel free to contact us. TEL: 0086-10-68220585. Email: sales.wzjd@gmail.com