Our Products
Stainless steel basket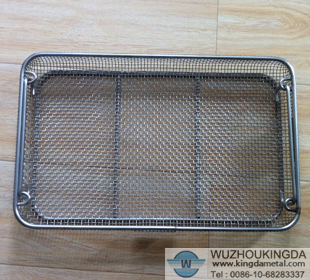 Stainless steel basket
Category:Mesh Baskets
Material:Stainless steel wire
Properties:Mesh baskets
Application:Industrial usage

Inquiry now
or

Send email
Mesh Description
Contact Form
Recommend Products
Stainless steel basket
1. Material: stainless steel, other material like aluminum alloy, copper, Steel is also available.
2. Shapes of Stainless steel basket can be Round, square, triangle, diamond, hexagonal and so on.
3. Stainless steel basket applications: The opening size, density and forms of distribution can bring different functions in separation, sifting, filtration, drying, cooling, cleaning, ect; Besides, stainless steel basket are used in the kitchen, hotels, shopping malls, supermarkets, office, indoor decoration, bathroom, mechanical protective cover, electrical ventilation, aquaculture and many other industries.
3. These Stainless steel basket can be tailor made as per the drawings and specifications provided by our clients in terms of patterns and colors.