Our Products
Rat cages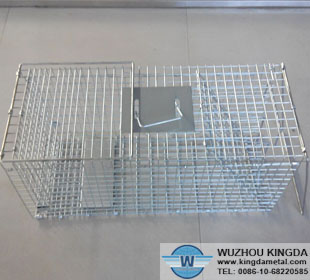 Rat cages
Category:Mesh Baskets
Material:stainless steel or iron
Properties:gravity action door with spring loaded latch
Application:as dog cages, bird cages, rat cages, hamster cages and so on

Inquiry now
or

Send email
Mesh Description
Contact Form
Recommend Products
Rat cages
The specifications of Rat cages
1. The materials of Rat cages: stainless steel or iron
2. Finishing: polishing or galvanized
3. Size: can be costumed
The features of Rat cages
1. Rat cages safely capture troublesome pests (such as chipmunks, squirrels and raccoons) without injury.
2. Rat cages have gravity action door with spring loaded latch.
3. Rat cages have shielded handle for safe moving of trap.
The applications of Rat cages
Rat cages can be used as dog cages, bird cages, rat cages, hamster cages and so on.
If you are interested in our products, please feel free to contact us. TEL: 0086-10-68220585. Email: sales.wzjd@gmail.com