Our Products
Woven mesh filter element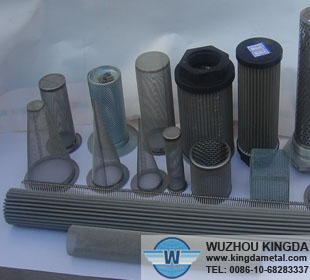 Woven mesh filter element
Category:Filter Screen
Material:stainless steel wire mesh
Properties:Fine micron filtering, good permeability, high strength
Application:ideal for hostile or severe environments and applications

Inquiry now
or

Send email
Mesh Description
Contact Form
Recommend Products
Woven mesh filter element
Material: stainless steel wire mesh
Surface treatment: electro polishing
Features of the woven mesh filter element:
Fine micron filtering, good permeability, high strength, easy to clean, good corrosion resistance, durable at work and no immigration of materials
Applications of the woven mesh filter element:
Stainless steel wire cloth elements are ideal for hostile or severe environments and applications.
Stainless steel filter elements are particularly useful in heavily contaminated applications and for use as pre-filters before disposable type final filters.
Filter elements mainly serve in filtration of polyester, oil products, chemicals and pharmaceutics, also used in filtration of pure water and gas.
If you are interested in our products, please feel free to contact us. TEL: 0086-10-68283337. Email: sales.wzjd@gmail.com