Our Products
Steel perforated filter tube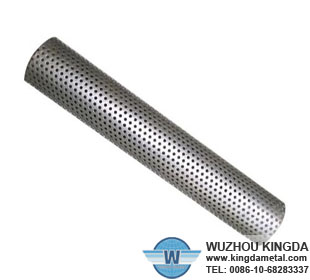 Steel perforated filter tube
Category:Filter Screen
Material:stainless steel plate
Properties:Acid and alkali resistance, heat–resistant
Application:Used in mine oil, Chemical industry, food industry

Inquiry now
or

Send email
Mesh Description
Contact Form
Recommend Products
Steel perforated filter tube
Material: stainless steel plate
Surface treatment: electro polishing
Specifications of the steel perforated filter tube:
The thickness of metal tubes perforated: 0.2mm to 15mm
Opening diameter: 0.2mm to 100mm
Processes involved in making of perforated tubes: Perforating, flattening, rolling, cutting, bending, edging, welding and finishing.
Hole style: round hole, hexagonal hole, diamond hole, square hole, etc.
Features of the steel perforated filter tube:
Acid and alkali resistance, heat –resistant, hard wearing, long lasting easy to wash for reuse, lat and smooth surface
Applications of the steel perforated filter tube:
Used in mine oil, Chemical industry, food industry, pharmaceutical industry and machines producing
Widely used for filtration and separation in the industry of oil, chemistry, automobile, medicine, food, water treatment etc.
If you are interested in our products, please feel free to contact us. TEL: 0086-10-68283337. Email: sales.wzjd@gmail.com