Our Products
Stainless steel wire test sieve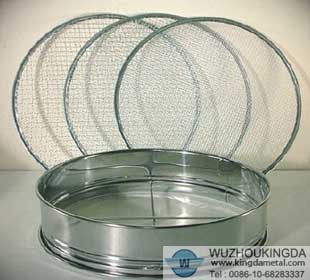 Stainless steel wire test sieve
Category:Filter Screen
Material:SUS 304 stainless steel
Properties:filter screen
Application:widely used in petroleum, chemical industry, cement, ceramics.

Inquiry now
or

Send email
Mesh Description
Contact Form
Recommend Products
Stainless steel wire test sieve
Test Sieve products are produced in woven wire mesh, perforated sheet and chemical rusty mesh.
Material: stainless steel, brass and G.I Frames.
Each test sieve is supplied with a Serial Number and matching Test Sieve Certificate of Compliance.
Standard Sieves and Test Sieves:
Diameter: 5cm 6cm 8cm 10cm 20X5cm 30X5cm
Grading Sieves, Sieves for Grain, Medicine, etc.
Diameter: 10X5cm 15X5cm 20X5cm 25X5cm 30X6cm 40X7cm 45X7cm 50X9cm 60X10cm
Features:
The frame of testing sieve is made of SUS 304 stainless steel, the Thickness is 0.6mm, firm and durable, no magnetism. Sieve and frame are soldered all around, and then make a mosaic base, as the frame is two-double, so that the testing sieve is more firm and durable. The testing sieve is processed by use special electro chemistry methods, and coat chrome, so the surface of testing sieve is exact, glazed and wearable, it will not get distorted after long time use.
Application: In petroleum, chemical industry, cement, ceramics, pharmacy, and metering, etc.