Our Products
Metal discs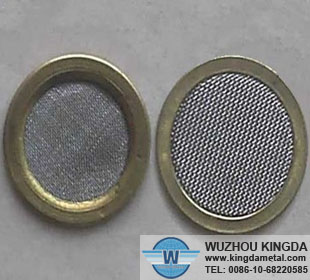 Metal discs
Category:Filter Screen
Material:stainless steel wire
Properties:acid-resisting, alkali-resisting, heat-resisting
Application:mine oil, chemical industry, food industry, pharmaceutical industry

Inquiry now
or

Send email
Mesh Description
Contact Form
Recommend Products
Metal discs
The specifications of Metal discs
1. The materials of Metal discs stainless steel wire
2. Mesh Sizes: 1mesh - 635mesh
3. Wire diameter: 0.0203mm-2.03mm
The features of Metal discs
Plain weaving or twill weaving, it has the performance of acid-resisting, alkali-resisting, heat-resisting and wear-resisting etc.
The applications of Metal discs
1. Metal discs are used in mine oil, chemical industry, food industry, pharmaceutical industry and machines producing.
2. Metal discs are widely used in filtering of gas and liquid, separating of other medium, precise stress filter, fuel filter, vacuum filter, etc.
If you are interested in our products, please feel free to contact us. TEL: 0086-10-68283337. Email: sales.wzjd@gmail.com